Hey my SJM Crew.
These last two days in this series are gonna be about Bajan (Barbadian) food that I like/love. There's no better way than to end with the best. Today we'll be looking at the sweet treat and drinks.
1.Sugar Cakes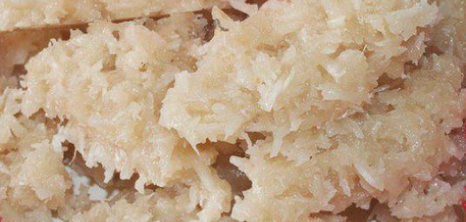 Although they have the name cake in them, these sweet treats made with grated coconut, sugar and essence are not actually baked like a cake. Instead they are boiled on the stove until the sugar melts and has a gooey consistency. A spoon is then used to drop them onto a plate or cookie sheet, shaped and left to cool and harden. While the traditional sugar cakes were often white, pink, or even brown. There are more variations today with ginger, pineapple, bay leaf and more as persons experiment with different flavors.
2. Tamarind balls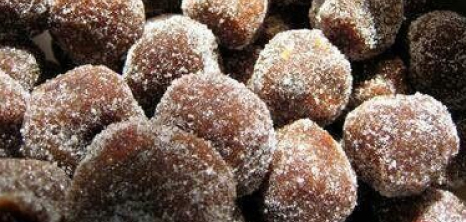 Made using a mixture of sweet and sour tamarind pulp, sugar, and water (and sometimes a little essence). They are then rolled into a ball and then rolled around in more sugar to cover. That's the traditional tamarind ball. More flavors are available now such as ginger and pepper. Regardless of flavor, I like my tamarind balls with lots of seeds, that is the best part of the tamarind. In my opinion a tamarind ball without seeds is not a true tamarind ball.
3. Snow Cone/Sno-cone
Also known in some parts of the world as shaved ice. No matter what you call it, can you guess what my favourite flavor is? Can you? If you guessed COCONUT then you guessed right! Coconut and only coconut is what I'll have whenever I buy a snow cone, and according to the mood for an extra $0.25/$0.50 I'll have some condensed milk added to the top.
4. Coconut Punch
If it wasn't clear before ah mean it gotta be clear. I love coconut and there ain't nothing like a coconut punch. Coconut, condensed milk, cinnamon, nutmeg. essence and water. That's all you need for this. Whenever I went to our church football matches, I would be seeking or waiting for the guy who sold natural juices to come, and I would be heart broken if by the time I got to him or he got to me that he was sold out. If you want to try your hand at making your own, here's a recipe from My Bajan Cooking.
5. Sorrel
This drink is part of the Bajan Christmas tradition but can you can drink this all year round. I love me a good cold glass of sorrel and don't look at me and give me no watery sorrel either or none that enough to put somebody in a diabetic coma, and also none that bitter. When I drink sorrel, I like to make sure it's just right. You can make this using the natural sorrel flower or buy the syrup from the supermarket and mix to your heart's content.
6. Ginger Beer
According to Barbados Pocket Guide, this was first introduced as an alcoholic beverage. Since then you can buy it without alcohol in the form of soft drinks or syrup. I love me some ginger and I love my Ginger Beer to be so strong with ginger I can feel it burning as it goes down. If I do buy this as a soft drink, which isn't often I will drink this hot (that's also a good way to brek up de air if yuh got some), or I will drink it cold if outside is too hot. If I make it from scratch, I like it cold. As far as Ginger Beer and Ginger Ale go, I'll take Ginger Beer over Ale always.
That's it for Bajan sweet treats that I like or love. Tomorrow is the final day in this birthday special foodie series of my favs. Don't worry though more food posts will show up here and there. Byyyeeee!